Careers at tiger testing
Tiger Testing, a Tiger Rentals company, offers career opportunities to individuals with a stable background and who are willing to work hard with integrity and dedication. Qualified candidates must complete the entry process including examination of work history and successful completion of drug and alcohol test.
Our Company:   Tiger Rentals is a leading international provider of offshore oilfield equipment rental services (Tiger Offshore Rentals), onshore equipment rental services to the E&P, midstream, petrochemical, and industrial sectors (Tiger Industrial), energy-related safety equipment rental and services (Tiger Safety), and cleaning and environmental services (Tiger PMI).  For more information, visit www.TigerRentals.com.
For additional information about our Company visit our website at tigerrentals.com
Our Team:   Our team is highly motivated, innovative, and passionate about providing excellent products and customer service. We look for individuals interested in growing with our company, and working in an exciting, open and collegial work environment.  We have offices and yards in the US and around the world.
Statement of Values:
The leadership team at Tiger Rentals has established the following "values" that should be followed at all times.  Each team member will be reviewed on these values.
Entrepreneurship - "Every Day a Better Way" ...Taking Ownership...Championing...Self Starting.
Execution - Timely, consistent, quality task completion without undue push-back.
Customer Dedication - Make sure EVERY task is focused on delivering for our customers.
Candor - Unfiltered, timely, assessment and communication that acknowledges reality.
Administrative Sales Assistant
Tiger Rentals is seeking a dedicated, highly motivated, and energetic Administrative Sales Assistant who will provide support to the sales, administrative and marketing teams in a fast-paced environment. Administrative Sales Assistant duties and responsibilities include but not limited to providing reliable support to the sales, admin, and marketing team to help improve efficiency as sales volume increases. The Administrative Sales Assistant will be responsible for ensuring that all sales documents and agreements are completed before they are filed and updating the customer contact information as needed. Supports managers and employees through a variety of tasks related to organization and communication. Responsible for confidential and time sensitive material. Familiar with a variety of the field's concepts, practices and procedures. Ability to effectively communicate via phone and email ensuring that all duties are completed accurately and delivered with high quality and in a timely manner. Rely on experience and judgment to plan and accomplish goals and a wide degree of creativity and latitude is expected. Typically reports to a manager or head of a unit/department.
Responsibilities:
- Organize/create sales presentations and ensure that all sales presentation materials are prepared prior to deadlines
- Update customer records in the company database as required
- Collaborate with the sales, administrative and marketing staff to monitor active accounts
- Report any inventory or service issues to management and the appropriate Account Manager immediately
- Produce and reconcile expenses reports, correspondence memos, and letters
- Ensure all office equipment is operational along with monitor supplies inventory levels
- Carry out administrative duties such as filing, typing, copying, binding, scanning etc.
- Handle sensitive information in a confidential manner
- Create and organize an online library of approved marketing materials
- Alert sales team to urgent matters and opportunities
- Manage incoming/outgoing social media posts and inquiries
- Assist with tradeshow and event coordination (heavy lifting required)
Knowledge & Skills Required:
- Must be able to work hard in a fast-paced environment for multiple sales and marketing personnel
- Must have a "Make it happen" attitude
- Must be able to communicate with clients clearly and respectfully
- Proven sales, admin and marketing experience is required
- Excellent time management skills and ability to multi-task and prioritize work
- Attention to detail and problem-solving skills
- Excellent written and verbal communication skills
- Excellent data entry skills
- Strong organizational and planning skills
- Must be a team player with an attitude to serve where needed
- Proficient in MS Word, Excel, PowerPoint and Adobe Acrobat - Sharepoint is a plus
- At least 3-5 years of experience in the field or in a related area
- Some travel may be required
- High school diploma or equivalent; college degree preferred
To apply for this position, please email your resume to: cynthia.bowen@TigerRentals.com
Print Administrative Sales Assistant Job Descrition here.
MARKETING
SEARCH
Tests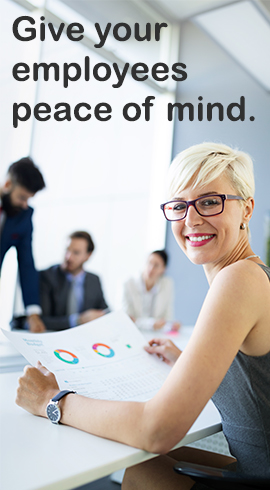 Call us to book your tests.